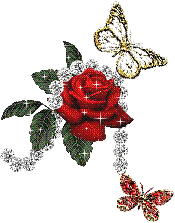 Welcome to My homepage!
My name is Kristina, and I enjoy Anime!
I plan to be a Game Designer after I've finished college, and am plannin to produce my own manga and anime.

My Favorite Characters and OTPs


Shadamy


UsUk


Sonadow


FrUs


OtonashixKanade


Many More


Shadow the Hedgehog


Sonic the hedgehog


Knuckles the Echidna


Amy Rose!


Sebastian Michaelis


Grell Suitcliff


William T. Spears


America (APH)


England (APH)


France


Oboro Yumeshima

Drawing is my passion in life, as well as writing!
I would love to become a Video Game Designer after high-school!
To reach that goal, you'll see me working more and more outside the realm of fanart, although I believe I'm too attached to the fandom to give it up completely
Please see my journal for updates on my pictures and fan fictions! I hope you enjoy my gallery!
And Yes: I am perfectly aware
that I am indeed a Bitch

____888888888888888_________________
__888888822222228888________________
_888888222I2222288888_______________
888888222222222228888822228888______
888882222222222222288222222222888___
88888222222222LUV22222222222222288__
_8888822222222222222222222222222_88_
__88888222222222222222U22222222__888
___888822222222222222222222222___888
____8888222222222222222222222____888
_____8888222222222222222222_____888_
______8882222222222222222_____8888__
_______888822222222222______888888__
________8888882222______88888888____
_________888888_____888888888_______
__________88888888888888____________
___________888888888________________
____________888888__________________
_____________8888___________________
______________88____________________
______________8_____________________
______________1_____________________
_______________1____________________
________________1___________________
_________________1__________________
__________________1_________________
__________________1_________________
_________________1__________________
________________1___________________
_______________1____________________
______________1_____________________
______________1_____________________
_______________1____________________
________________1___________________
_________________1__________________
__________________1_________________
___________________1____________
I'm member of:





#GetWatchers help artists to share their creativity, increase their audience and get more feedback by getting more exposure and pageviews. If you want more exposure of your arts, constructive critics, watchers and/or if you would like to discover new talented artists, come join us

Here

.



Current Residence: Outside your window >


Favourite genre of music: J-pop (j=japanese)
Favourite style of art: ANIME! ^^
MP3 player of choice: Ipod nano
Shell of choice: seashell ^-^
Wallpaper of choice: Anything prettyfull
Skin of choice: ... AHHHHHHHHHHHHHHHH
Favourite cartoon character: Shadow, Sonic, Knuckles, Karin (chibi vamp.) Naruto, Amy Rose, Etc
Personal Quote: All art, is a window to the soul, and a door into self expression